ANNÉE 4 ART MARGATE
DOWNLOADABLE DOCUMENTS :
STUDENT'S BOOKLET : 4m_-_tms.pdf
FOLLOW-UP SHEET OF THE INTERVIEWS : fiche_dentretiens_-_english.pdf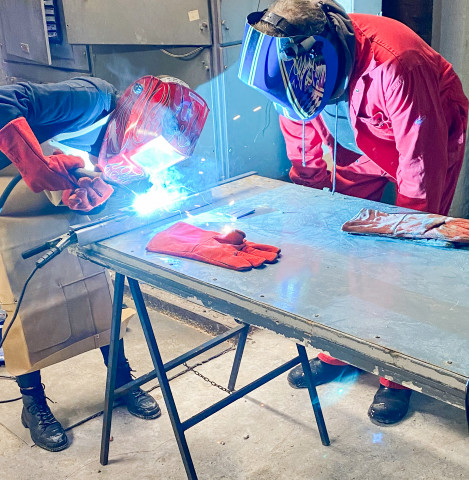 The objective of the second cycle or 'MA programme' entitled «project phase» is to strengthen students' academic study, encouraging independent thinking and practice and to support them in the development of a unique and personal approach in the field of contemporary creative and intellectual practice. To do this, students must refine their technical, practical and theoretical skills and knowledge they acquired during their previous undergraduate studies.
Following the students' undergraduate studies, the fourth year (first year of the DNSEP programme) is therefore the year in which students start preparing for a deeper intellectual and artistic grounding and professional integration. The mandatory internship is for some a first opportunity to experience a realistic professional environment, whilst the mandatory language and introductory sociology courses will offer broader intellectual and intercultural engagement.
Personal interviews with tutors are paramount. The monitoring of the preparation of the dissertation is carried out with the aesthetics tutor, the coordinator and a research director, who will accompany the students until the end of their studies. Students are required to obtain 228 credits (this includes the 180 credits from the undergraduate degree) to enter the final stage of the DNSEP programme. Missing credits will be required to be made up during the 9th semester in order to achieve the full 240 credits necessary to move onto the DNSEP award and entitles the ESCAP (Certificate of Advanced Studies in Fine Arts). In line with ECTS each credit equates to 25-30hours of learning.