International conference / PICTURES WITHOUT QUALITIES
Tuesday 23rd January 2018
Centre André Malraux
rue François Couperin, 76000 Rouen
Wednesday 24th January 2018
Musée des Beaux-Arts de Rouen
26bis, rue Jean Lecanuet, 76000 Rouen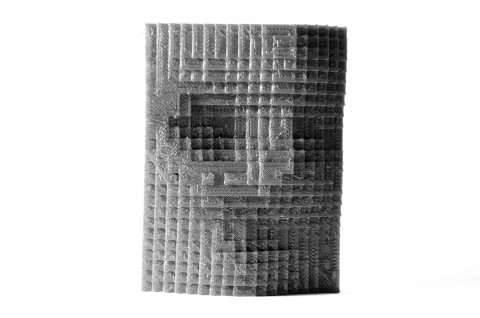 Artists, curators, historians, anthropologists and philosophers are invited for a series of presentations and exchanges related to the production and artistic value of non-artistic pictures.
Popular both inside and outside the artworld, these pictures "without qualities" are to be understood as ordinary, hardly perceptible or even boring pictures likely to challenge or subvert representation.
Having neither noticeable material or aesthetic qualities nor defined characteristics, these pictures might be related to Robert Musil's notorious term Eigenschaften. term used namely in his unfinished novel The Man Without Qualities.
ORGANISATION
Colette Hyvrard, Stéphanie Solinas, Tania Vladova (VOIR/ESADHaR RESEARCH PROGRAM)
Through this term with no obvious negative meaning, Musil describes a man with no profound essence, a man with an ambiguous attitude towards life, and whose ideas and opinions are rather difficult to perceive and represent.
In the course of the conference, we will question what the pictorial counterpart of this "man without qualities" could be.
One of the conference's goals is to circumscribe more precisely how pictures without qualities can affect our understanding of art-making and frame our visual culture. Moreover, by examining various uses of poor or modest pictures, we would like to understand if and how they modify the range of the visible world and the issues of perception.
Ultimately, the issue raised is whether the criteria defining a "good picture" have been transformed by the constantly growing artistic and non-artistic practice of pictures without qualities, and how.
------------
Free entrance
------------
The conference will be followed by the inauguration of the monographic exhibition of Beninese artist Georges Adéagbo. The artist has been invited by VOIR/ESADHaR-Research Program
OPENING DAYS
Jan. 23rd - 12pm - Centre André Malraux
Jan. 23rd - 6pm - Hùs Space ESADHaR
Jan. 25th - 4pm - Musée de Beaux-Arts de Rouen
VOIR
VOIR is a research program laureate which is supported by an ESADHaR research grant. It examines questions of perception and visual culture. MORE
Photo : Laura Burdzy
Nike LeBron 16